Welcome to our First Edition

Welcome!
Welcome to our new Alumni newsletter, designed to provide updates between the Trinity magazine issues. We hope this will help keep Alums more up to date with the CN community. The newsletters will be sent in September, February, and June. A key piece of help from all of you is sharing important events from your lives: births, marriages, deaths, successes, and opportunities. Any change of address is helpful to keep the mailing list current. (Update address here) While we are spread out in many places, it is helpful to know where we are and what we are doing, keeping the community connected. Please send any information to me at rutherford@cardinalnewman.org or to Kathy Badger, badger@cardinalnewman.org as we work together on this project.
Opening of the New Classrooms
The eighteen new classrooms, in a two story building, with a one story Art classroom and Kiln room, will open by the end of September! These spaces will replace those destroyed by fire on October 9th, 2017. The year and a quarter long project, which overcame Covid delays of materials and labor, is fully funded from insurance and raised monies, representing a new 21st century style for our school. Groundwork has also begun on the new Student Life Center, to be located next to the new classrooms and the original two classrooms, with a Library above a large cafeteria and student gathering area. This is also fully funded from donations and should be ready in early 2023.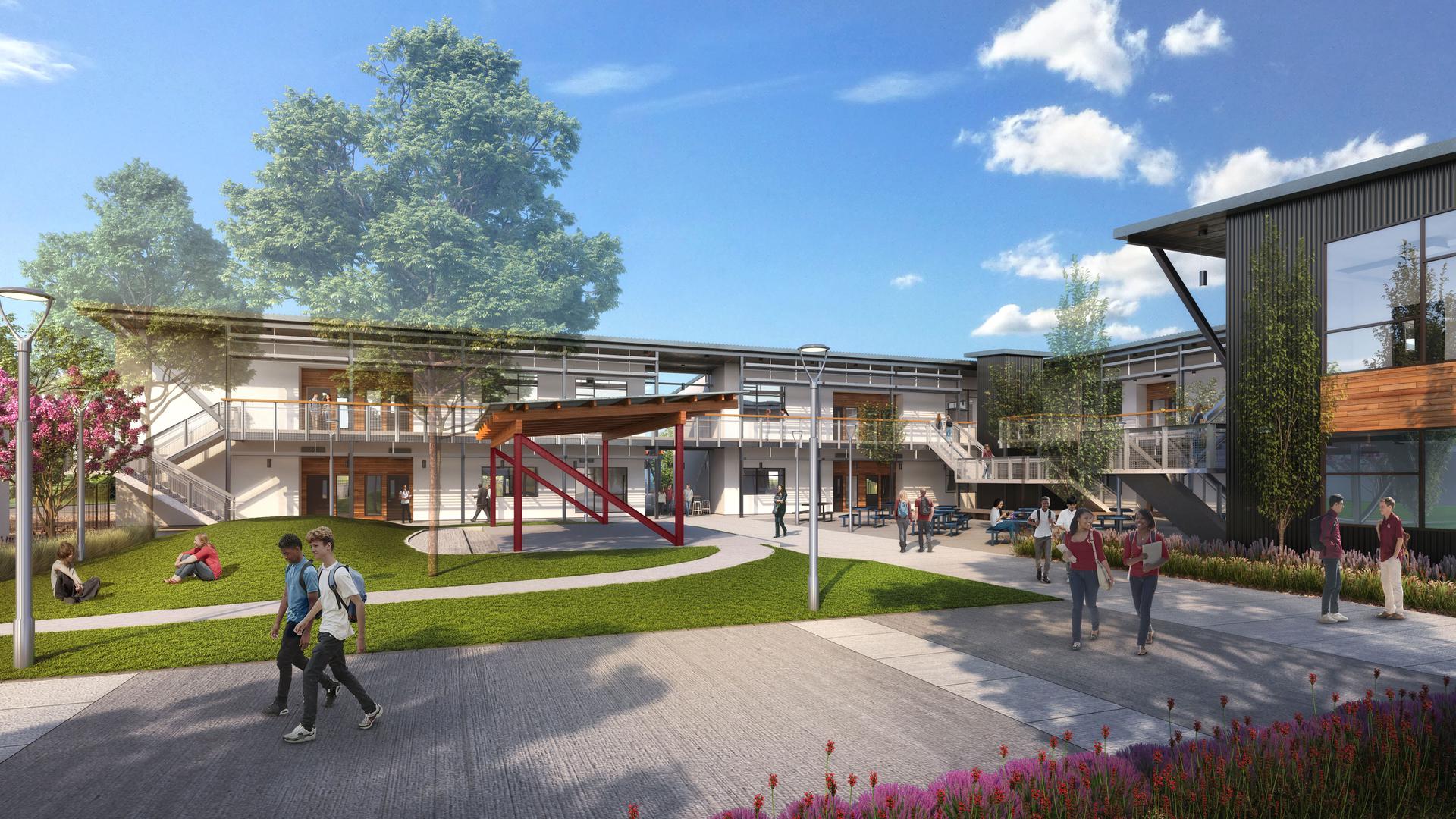 Day of Giving - October 9th
The feast day of Saint John Henry Newman, is our Annual Day of Giving; please support this important request. As this is also the anniversary of the Firestorm of 2017, gifts greatly help our school's comeback from disaster. The help that can be provided to students is greatly appreciated by them. Our investment now, returns the care shown to us as students and helps make sure our growing future for coming students. Use the Online Donation Link to make your gift on our before October 9th! Thank you!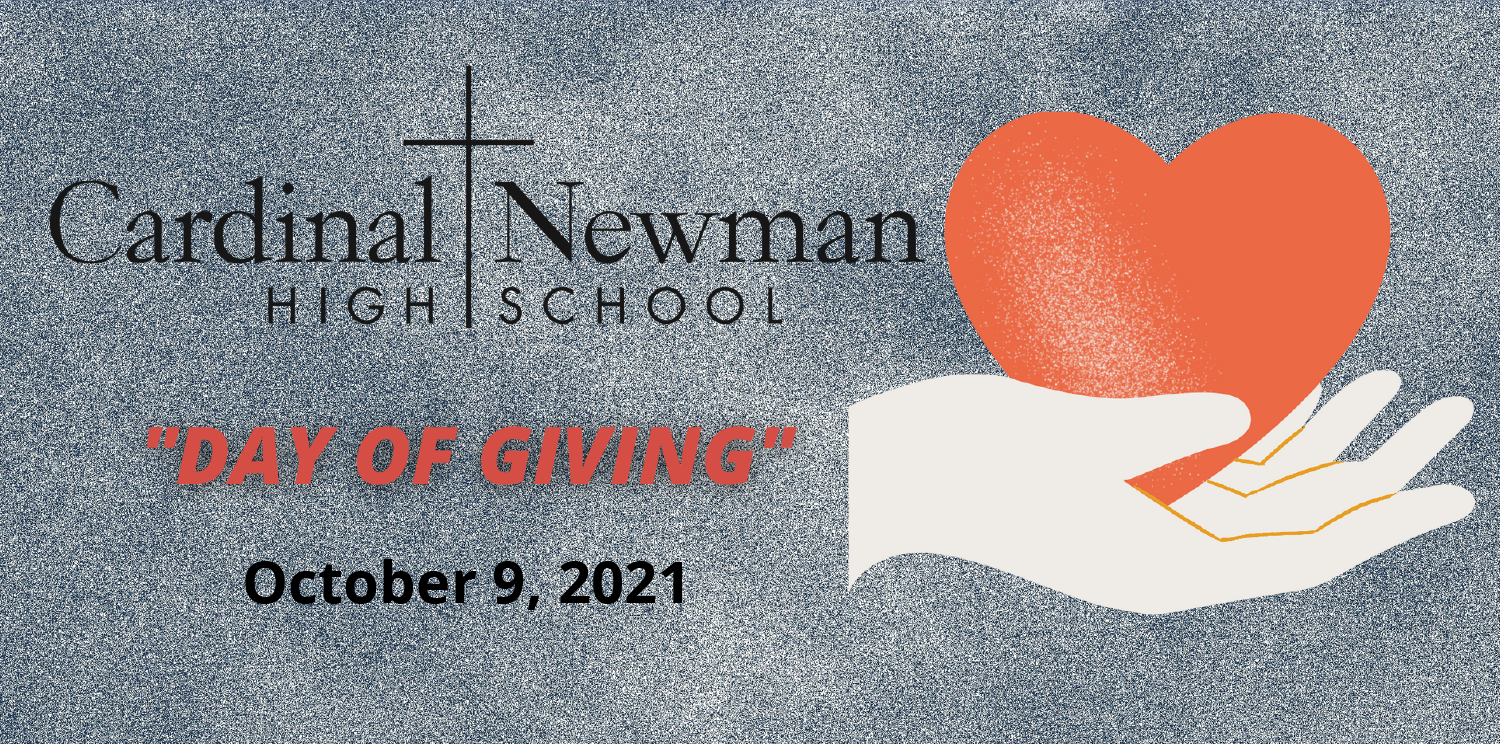 Homecoming Tailgate &
Football Game
The Homecoming game this year, against crosstown rivals Maria Carrillo will be held on Friday, October 15th. Please plan to gather with fellow Alums before the game at Jake's Place outdoor eating area for brats and beer from 4:30 to 6:30. Then head over before 7pm to see the Cardinals in action. Students are working on special decorations to enliven the night. With good wishes, they will hopefully be able to have a Homecoming Dance on Saturday the 16th, if Covid rules will allow.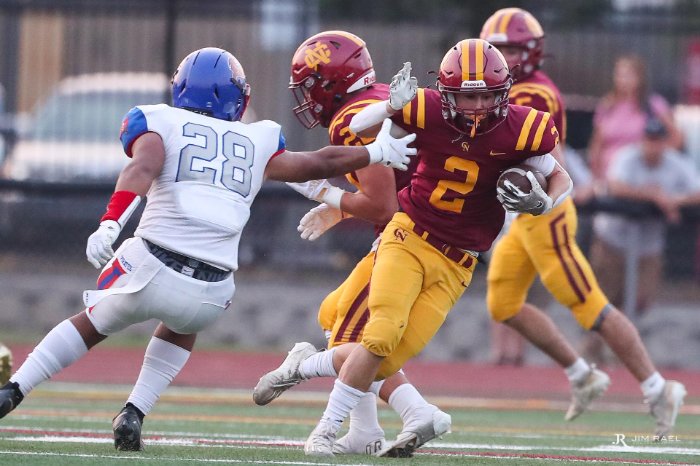 Fun in the Fall - October 23rd
The return of Fun in the Fall should be fun for everyone. Covid aware preparations will allow the event to be held and enjoyed. With outdoor spacing, and a well ventilated ACC, an evening of community gathering is to be anticipated. This is a great time to meet with classmates and has worked as a planned event that can include a class reunion, as several classes have done. Come support our community together, past, present, and future, in a fundraiser celebration. Use this Online Reservation Link to purchase your tickets! Thank you!
Wineries & Breweries Needed! Would you like to pour your wines or beers at this year's Fun in the Fall during our appetizer/tasting portion of our event? We would love to host you! Please contact Kathy Badger at badger@cardinalnewman.org for all the details!

Support Cardinal Newman Athletics
Live Broadcasts are Back!
Can't make a game on campus? Subscribe to our new CN Sports Channel on YouTube to watch our live broadcasts, game highlights, half time interviews and more! Dave Cox, from YSN365 has partnered with CN to cover and commentate many of our Newman sports competitions. Subscribe today! You may also watch our sports broadcasts at YSN365.com/Live!
Become a Booster!
Support our Athletic programs and become a Gold Card Booster! Your Gold Card will get you into all home competitions FREE and includes Gold Card Preferred Parking and a Booster T-shirt!
Use this Gold Card Link to purchase your Gold Cards!
Advertise!
Advertise during our sports broadcasts hosted by Dave Cox of YSN365 and support our ever-growing Athletic programs at CN. Your support will ensure the continuation of sports broadcasting at CN home competitions. Or place a banner on the field/court or an ad in the sports program! Many options available!
Use this Sports Advertising Link to advertise your business!
Veterans Day - November 11th
Honouring our Veterans, graduates of CN, who served "in times of war and peace", as our school Veterans plaque, first placed in 1991, states, is our plan for Veterans Day. Being at school to learn about the service of others from a wide ranging time period, 1968 to 2021, is a better way to understand a holiday that is often confused with Memorial Day or overshadowed by store sales. Willing Veterans, able to come speak that day, can please contact me at
rutherford@cardinalnewman.org.
We would like to have representatives from as many of the branches as possible. Also, we continue to gather the names of our Veteran graduates, when they served, and with whom. Please send me that information to include in our growing list for the upcoming Trinity issue. Many have responded yet there are others we do not have information on as of now. Thank you.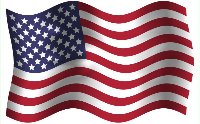 Forty Years After, '81 Gathers
The class of '81 put on an outdoor reunion on July 24th at Howarth Park on a warm summer day. Thanks to the efforts of Tom Nunes and crew, a large turnout of CN and Ursuline grads caught up on the lives of each other, continuing to remember the class members who have passed away over time. From socializing to eating to singing together, this class shows they still know and care for each other.
Congratulations Eighty-One!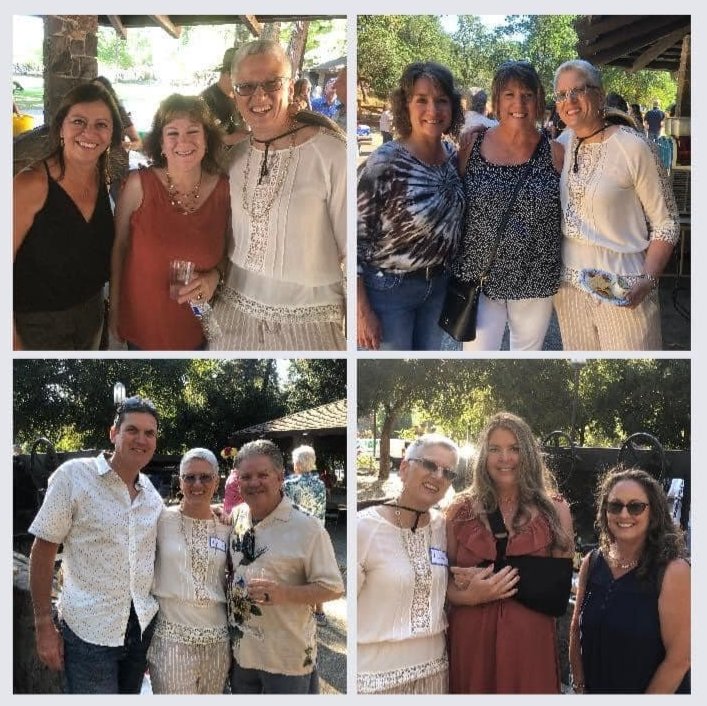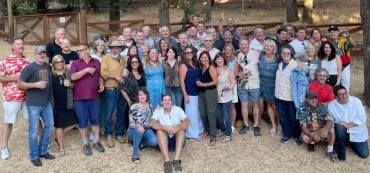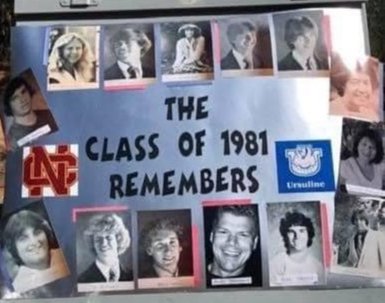 Cardinal Newman Has a New Address
Much work over the past 4 years has been completed on the school's Master Site Plan. The new entrance to the school now lives on Old Redwood Highway to better serve our school community. A new entrance sign has been designed, and will be implemented this Fall. While our old Ursuline Road address will work, the school's new address is 4320 Old Redwood Highway!
CN Legacy Wall
A Legacy Committee has been formed to gather historical events and photos that highlight the rich history of our school. A Legacy Wall will be the focal point in our new Student Life Center Cafe, and will illustrate major events throughout our past.
If you have photos or memorabilia from your Cardinal Newman days, please send me a note, and we'll arrange to gather originals or copies of your items. Thank you for your part in helping us as we build out our Memory Wall.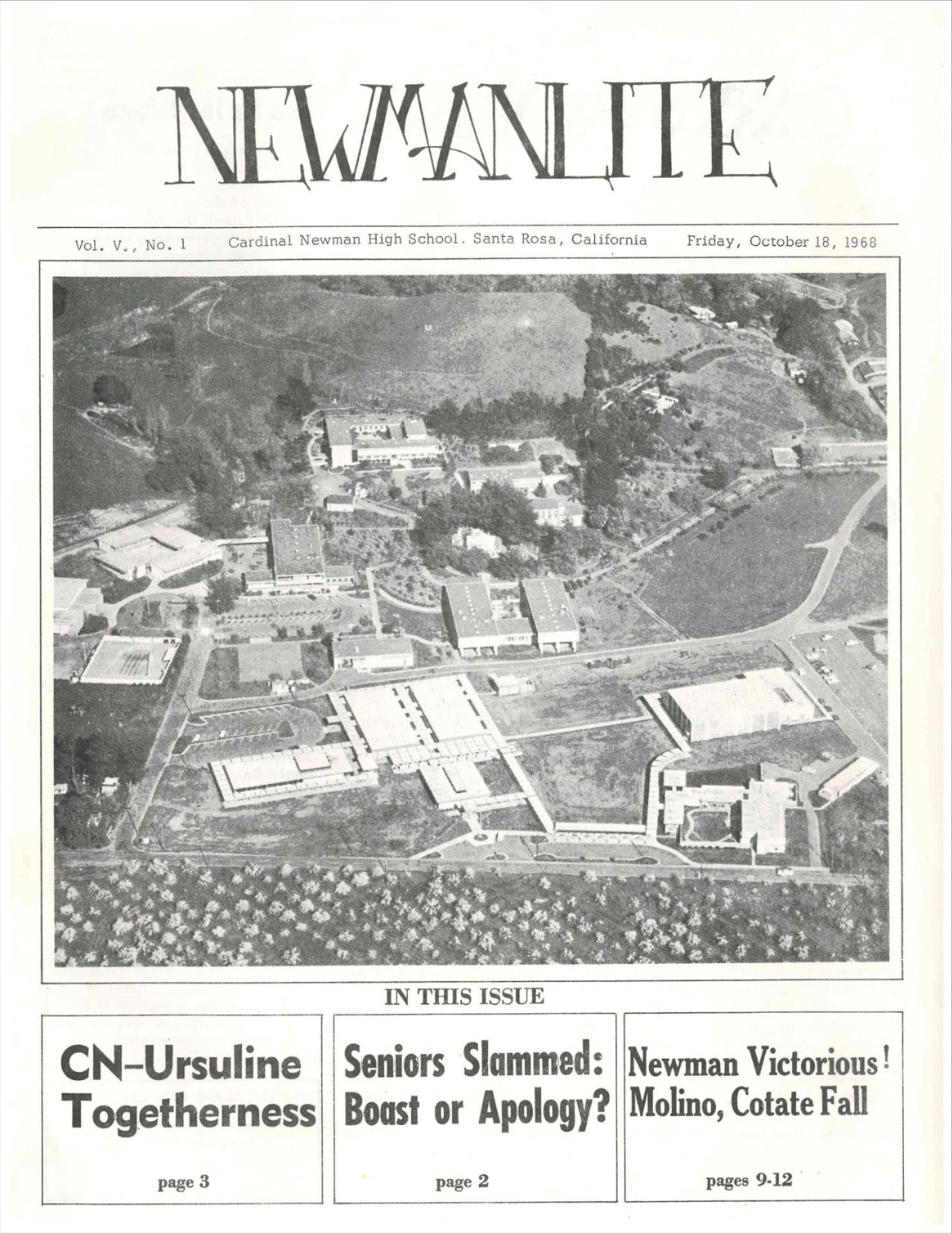 Thank You Dan Galvin for sharing these NewmanLite newsletters from the late 60's and early 70's! They are a treasure to have for our archives!

Note From Graham Rutherford, '77
As we prepare for the upcoming Trinity Magazine, please send me your interesting articles regarding what you've been up to or any major accomplishments of interest, both in your personal and/or professional lives. Please use the link at the top of this newsletter to update your contact information to stay connected and receive reunion information. Also, follow us on our Social Media pages for updates on activities on campus, sports updates and result, NewmanNews, and more. Use the icons at the bottom to be directed to our official sites.
Graham Rutherford, '77
Director Alumni Relations & Community Engagement
rutherford@cardinalnewman.org
4320 Old Redwood Highway
Santa Rosa, CA 95403